Take the next step toward your

personal and professional


Find flexible, affordable options to

build

your skill set. Learn at your
Now enrolling
Have you lost work due to the COVID-19 pandemic? If
you have been laid off, received an employment termination or layoff notice, have been unemployed long-term, or were self-employed and became unemployed due to COVID-19, you may qualify for our displaced worker training program. iTrainNow has received a sponsorship to provide you with free professional development training and job seeker services. Spots limited. Complete the displaced worker candidate referral form below.
Achieve your goals with iTrainNow
Learn the latest skills
Whether you want to boost your career within the company you are working or grow at your own business by applying the latest strategies learned in our courses, learners are equipped to elevate to the next level.
Virtual Workshops
Our instructor-led courses, learners are taught by industry leaders with practical field experience. Through interactive modules learners will be exposed to real-life scenarios to apply problem solving skills learned in the course.
Get ready for a career
In high-demand fields like IT, Health care, Education, and entrepreneurship

Upskill your organization
With on-demand training and development programs tailored to your organization. text.
Earn CEU's or PDU's
From leading partners in business, computer science, and more.
Corporate Training and Professional Development
In partnership with MindEdge, our professional development program supports corporations, organizations, and individuals with transformational training opportunities including Continuing Education Units (CEU's), and Professional Development Units (PDU's).
Whether you are looking to expand your skill set, earn professional credits, or learn something new, our online professional development courses and certificates pair perfectly with a busy schedule. Browse content categories by clicking on the see all courses below.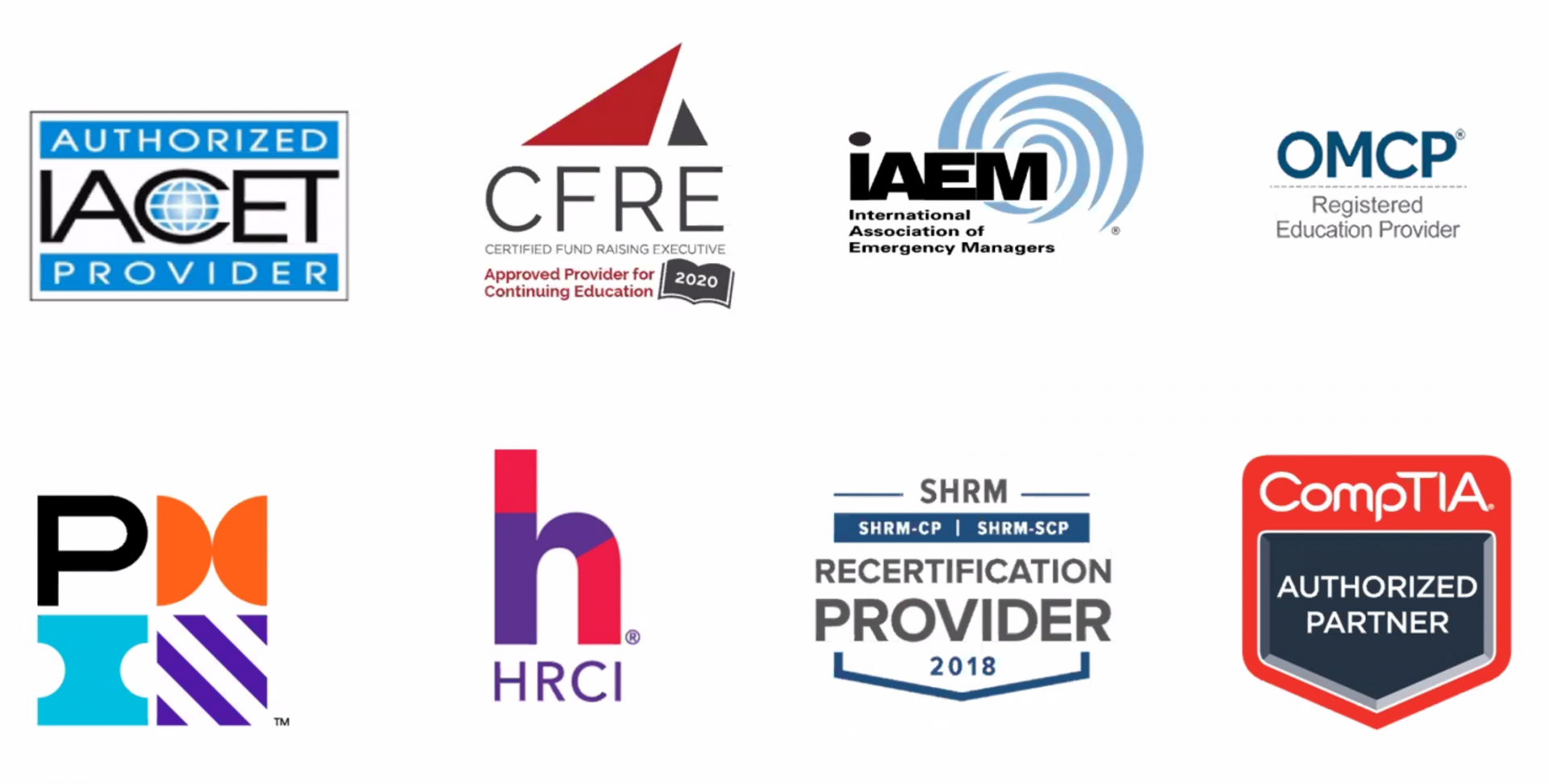 Nonprofit Management
15 courses | 2 certificates
Agile
6 courses | 1 certificate
Online Learning
5 courses | 1 certificate
Six Sigma and Lean
11 courses | 2 certificates
Cybersecurity & CISSP®
27 courses | 1 certificate
Marketing
11 courses | 2 certificates
Web Design
5 courses | 1 certificate
iTN Pro training bundle
This bundle includes 5 training courses for one low price. Certificate of Completion for each course.